SDEE Newsletter_December 2016
The San Diego Startup Times by SDEE
Newsletter Highlights
SDEE 2016 - Year in Review
Featured Interview - Scott Thatcher Things to Watch Post-Election
Entrepreneur Resources - SDEE Resources Guide
Member News - The Latest from our SDEE Business Members
SDEE 2016 - Year in Review
For our December 2016 Newsletter, we thought you might like to see a roundup of this year's SDEE events. A big thank you to sponsors, members and volunteers for helping us offer 4 educational events, 4 workshops and 11 SDEE Happy Hours. We love the opportunity to share events and networking that help local entrepreneurs start and grow their businesses. A special thank you to our partners Hera Hub and New English Brewing who provide the venues for our workshops and Happy Hours. 
Do you have an idea for an event or workshop you would like next year? We'd love to hear about it. Just contact Danielle Hayes at [email protected].
Wishing you and yours a Happy Holiday Season and a joyful, prosperous 2017!
2016 SDEE Events
March 23 - Get to Know Your Neighbors. This event was a highlight of our year, featuring J. Craig Venter, PhD as Keynote Speaker. Our company member exhibitors and sponsors Barney & Barney and SGI-DNA helped make it a success. 
July 12 - Founder's Tales. This event featured local San Diego Biotech founders who shared intriguing stories of starting and growing their companies. Thank you to our sponsors MaxCyte and Barney & Barney.
Mauro Mileni, PhD, President, CEO and Founder of Abilita Bio, Inc.
R. Scott Struthers, PhD, CEO and Co-founder of Crinetics Pharmaceuticals
Joseph E. Payne, President, CEO, Chairman and Founder of Arcturus Therapeutics
Padmanabh Chivukula, PhD, CSO, COO, Director and Founder of Arcturus Therapeutics 
October 13 - Beer: The Original Biotech. A truly unique event for SDEE, featuring founders of local craft beer companies. The brewers stories of starting their companies, craft brew samples and exhibits by our company members made it a memorable event. Thank you MaxCyte for sponsoring.
Simon Lacey, Founder: New English Brewing Company
Eric O'Connor, Master Brewer/Owner: Thorn Street Brewery, San Diego
Matt Del Vecchio, Head Quack/Founder: Duck Foot Brewing Company
December 6 - 2016 SDEE Year End Social. Always fun to celebrate the end of the year with our fellow entrepreneurs. Great food, networking and prizes thanks to our generous members and sponsors. A special thanks to our venue host Cushman & Wakefield.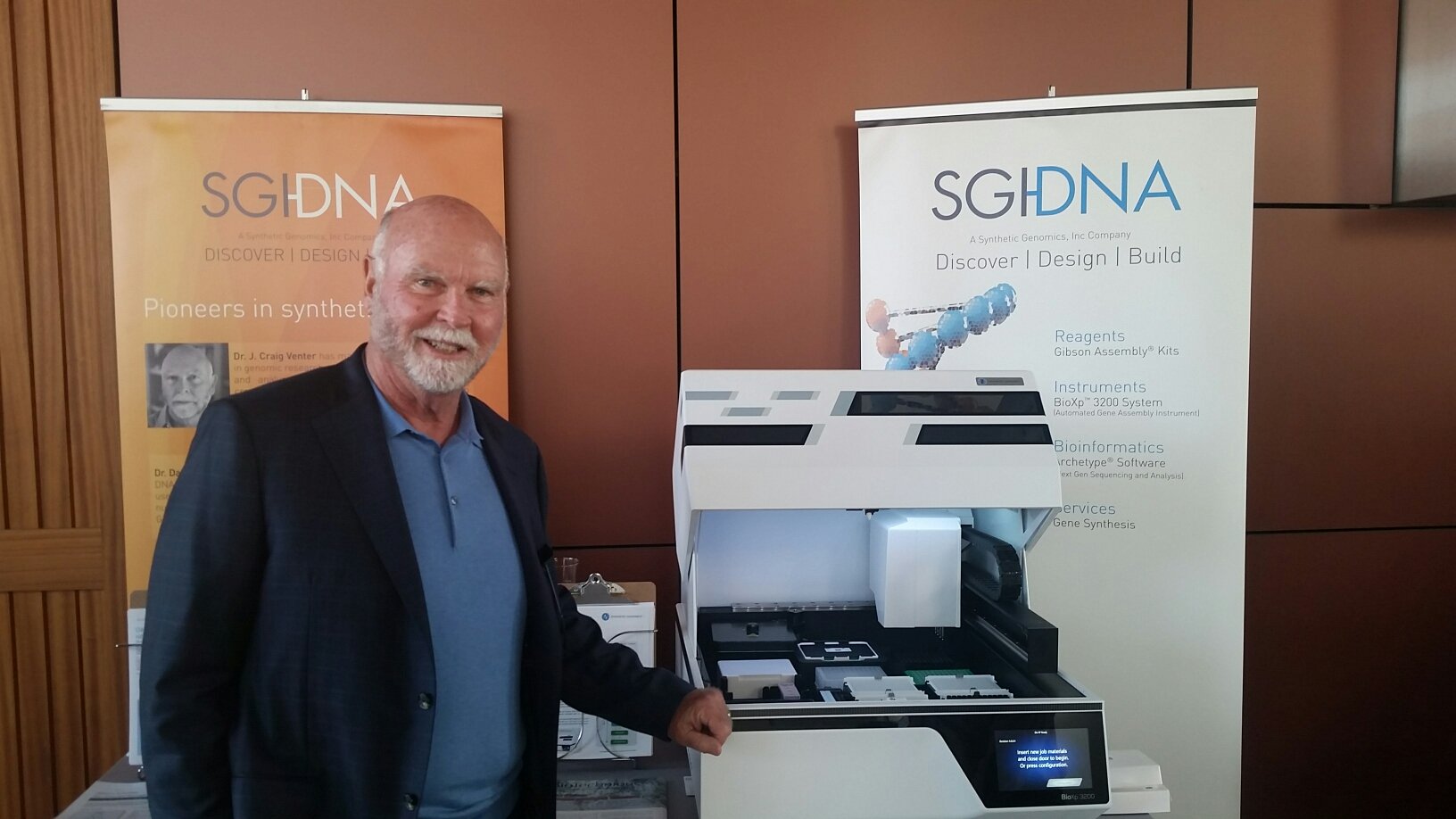 2016 SDEE Workshops
February 11 - Business Operations, Intensive Workshop for Entrepreneurs
This workshop focused on key aspects of operating startups and small companies, including Accounting, Information Technology, Laboratory Operations, and Legal. 
Susan Snow, Seasoned Financial Executive and Independent Director
Brian Sterck, Sr. Systems Engineer, Southland Technology, Inc. 
Taylor Moyer, CEO, Managed Laboratory Services, Inc.
Arshan Amiri, Amiri Law Firm, PC
June 23 - Perfect Pitch. Great tips for entrepreneurs planning to pitch investors or partners. Topics covered how to best prepare for and deliver a compelling presentation, handle Q&A, and will address frequently asked questions. 
Jeff Friedman, MD, PhD, Life Science Chair, Tech Coast Angels; Managing Partner, Friedman Bioventure Fund 

Larry Fromm, VP, Business & Strategy Development, Achates Power

Diane West, President, 2Connect Presentation Training
Grace Chui-Miller, Chief Financial Officer, Correlation Ventures
September 22 - Welcome to Consulting: How to be the best and hire the best consultants. This workshop was designed for those starting a consulting business, growing an existing business or looking for tips on hiring consultants. 
Sylvia Norman, PhD, PMP, Founder & CEO, Molecular Diagnostics Consulting, Inc.
Amy Rasdal, Founder, Billable at the Beach®
John Wallen III, Ph.D., J.D., Colt Advisors, LLC
November 15 - Grants & Contracts:  How to leverage non-dilutive funding sources to establish and grow your business. We were fortunate to have access to many experts from our own membership who shared their experiences in building successful biotech/pharma companies through grants and contracts.
 Mark Dilorio, CEO Magnesensors, Inc.
 Debbie Slee, SVP Kalyra Pharmaceuticals, Inc., Slee Consulting
 Mark Stidham, Director, Resolute Therapeutics
Bio 2016 Participants
We were pleased to see so many SDEE members exhibiting at this year's Bio International Convention. Thanks to Scott Struthers for these photos.
Featured Interview
Things to Watch Post-Election
by Scott Thatcher, CEO at Orphagen Pharmaceuticals
SBIR (Small Business Innovation Research) program
The SBIR program is popular among SDEE members. Many of us have been able to start our businesses with SBIR grants. It's well-liked in Congress, too, and it is up for reauthorization for 2017 and beyond. During the last cycle in 2012, the SBIR program was attached to a defense authorization bill and became law on the coattails of this larger program. There's a move to do the same during the lame duck session of Congress this month. It won't hurt to follow up with your member of Congress about this program soon.
The Pharmaceutical Industry
Elsewhere, uncertainty reigns! A non-physician with little knowledge of drug development, Jim O'Neill, has been suggested as a possible new head of FDA. Past statements by O'Neill, a Silicon Valley investor, suggest an interest in radical changes to the drug approval process. At issue is whether the FDA is doing a good job of addressing innovation. Watch to see if the the industry will defend the FDA and seek to ensure that it is adequately funded.
Energy and Environmental Protection
The incoming Administration's nominees for Energy Secretary, EPA, and perhaps the State Department are strong advocates for expanding fossil fuel production. This is in the face of a global consensus (from the Pentagon to the U.N.) that the production of greenhouse gases needs to be curtailed aggressively in order to avoid serious and even catastrophic climate change.
There are economic issues here—incentives for fossil fuel production could increase while support for wind and solar are curtailed. Infrastructure spending could favor pipelines rather than green energy and improved transmission lines. But there could be a bi-partisan push-back in support of a green technology industry that has started to take root all over the country and can drive timely (and very valuable) economic growth.
Another issue should concern everyone in science-based and technology industries. This is the intimidation of scientists and policy makers who disagree with the new Trump administration consensus. When science is blatantly twisted to fit an agenda with such profound implications, it's unwise for SDEE members to just look the other way.
Entrepreneur Resources - SDEE Guide
Are you starting a life science business with limited funding and looking for ways to stretch your budget? We're here to help. Check out our guide to local resources including Incubators & Accelerators, Life Science Core Facilities, Secondary Equipment Vendors and Grants Information. We're just getting started compiling these lists, so if you know of additional resources, we'd love to hear about them. Contact [email protected].
Member News
Montana Molecular
Montana Molecular collaborated with researchers at the Geisinger Medical Center to study cAMP signaling in the primary cilia using cADDis, our genetically-encoded biosensor for cAMP. Understanding how levels of cAMP are balanced within the cell is critical to understanding disease as well as normal cell function. Primary cilia is a specialized subcellular structure involved in cell sensory processes and implicated in human diseases such as Bardet-Biedl syndrome, Kartagener syndrome, and many others. This study is published in Proceedings of the National Academy of Sciences and is currently available on the journal's website: Cilia have high cAMP levels that are inhibited by Sonic Hedgehog-regulated calcium dynamics. PNAS 2016

Explora Biolabs
Explora BioLabs expands yet again! Explora has opened its fifth San Diego preclinical vivarium location, in Genesis Campus Point, near the UTC, Torrey Pines and Sorrento Valley biotech communities. This newly-built vivarium offers full-service, on demand rodent housing rooms of various sizes, which will provide flexibility and cost-savings to small companies as they expand their pharmacology programs. Additionally, Explora's skilled technical staff will be available to assist with in vivo procedures. For more information or to schedule a facility tour, contact Explora at [email protected] or 858-768-2100.   

Nucleus Biologics
Nov 25, 2016 Nucleus Biologics announced that they have shipped initial orders for their first product. Nucleus manufactures and distributes a premium line of cell culture media products.Nucleus' first product is a Single Origin, Single Source, Fetal Bovine serum that has Farm-to-Flask TM Traceability, Stable and Competitive pricing, Full Characterization and Lot to Lot consistency. The product is ideally suited for researchers who demand the best for their cells and bioprocessors who need to insure that the quality and purity of their source material. "As a San Diego company we are excited by the positive response to our Australia FBS and our message of a premium brand providing the highest quality cell culture solutions to enable better life saving science" said David Sheehan, President and CEO of Nucleus Biologics.

In addition to best in class FBS, Nucleus will be expanding their product line to include a premium line of xeno free media products.

Charles River Laboratories
Charles River Laboratories Acquires Agilux Laboratories, Inc. Agilux's unique combination of early-stage services, coupled with our existing discovery and safety assessment capabilities, will greatly enhance the speed and efficiency of your lead identification, optimization and candidate selection. Please see the press release here: http://www.criver.com/about-us/news-events/featured-stories/2016/charles-river-laboratories-acquires-agilux-laborat

Allele Biotechnology
Nov 10, 2016: A new protocol published by scientists at Allele and detailed in this quarter's issue of Current Protocols in Stem Cell Biology, reveals key conditions required for converting adult fibroblasts to induced pluripotent stem cells (iPSCs) under cGMP regulations (Ni Y, Zhao Y, Warren L, Higginbotham J, Wang J. cGMP Generation of Human Induced Pluripotent Stem Cells with Messenger RNA. Current Protocols in Stem Cell Biology,2016; 39:4A.6.1-4A.6.25.)

Sep 26, 2016: The National Institute on Aging of the NIH has awarded a grant to Allele Biotechnology and Pharmaceuticals to develop a nano antibody therapy for treating Alzheimer's disease. Alongside academic collaborators, scientists at Allele have revealed a strong correlation between a previously uncharacterized target gene and Alzheimer's disease. Researchers at Allele hope that an antibody treatment will improve the function of its target protein in the brains of Alzheimer's patients and ultimately reduce pathogenesis of the disease.

Sep 14th, 2016: The NIH's National Heart, Lung, and Blood Institute has awarded Allele Biotechnology and Pharmaceuticals a Phase 1 SBIR grant to develop a novel manufacturing system to produce stem cell-derived human tissue and cells for clinical therapy. By increasing the scale of production and reducing the cost of manufacturing, the iPSC-derived blood cell manufacturing process will mature and the costs will come down to eventually benefit everybody.

Sustainable Surplus Exchange
Rear Admiral Len Hering (retired), Executive Director of the Center for Sustainable Energy, has joined the board of directors of Sustainable Surplus.  A leader of creating sustainable solutions for the US Navy, and now for the private sector, Admiral Hering brings decades of experience and knowledge to help lead SSE's efforts to the next level.

Aequor
Through the subsidiary that we created in London last year, Aequor won a Phase I EU Horizon 2020 grant in the BioMed category.  Tons of paperwork to get that going is now complete and we are positioning to apply for Phase II in collaboration with EU companies to scale-up production and do pre-clinical tox and other testing.

--Aequor is a finalist in the NASA iTech competition.  The finals are all next week at NASA HQ in D.C.  -- which is why we can't attend your holiday party after all.

--Aequor was invited to join the Green Chemistry in Commerce Council (GC3) and Next Generation Network for Global Health Security Agenda, in addition to 2 DOD Consortia, BIO, and other organizations.  I spoke on Aequor's antibiofilm chemicals at United National General Assembly High Level Meetings on Antimicrobial Resistance.

--On the science side, USDA sponsored testing of 2 of our molecules against pathogens in consumer products, Cynthia started "pilot testing" our molecules in third party's formulations and now can show significantly improved performance. 

--Our next step is to send samples for third parties to test under programs Aequor has been selected for-- including the NIH and DOD/AMRIID.

Latitude Pharmaceuticals
LATITUDE Pharmaceuticals, Inc. has received a notice of allowance from the United States Patent and Trademark Office (USPTO) for a U.S. patent application covering LATITUDE's PG Depot™, a phospholipid gel composition that enables sustained localized or systemic drug delivery for small molecules, peptides or proteins with up to one-week release from a single intramuscular or subcutaneous injection.  Individual PG Depot™ formulations can be custom-tailored to create optimized drug-release kinetics, including peak-less profiles.  The PG Depot™ is composed entirely of FDA-approved injectable ingredients, and its simple production process is significantly less expensive than other injectable depot technologies such as PLGA microspheres and liposomes.  LATITUDE's PG Depot™ has proven to be safe for both human as well as veterinary applications, with human product candidates already in Phase II clinical studies.​